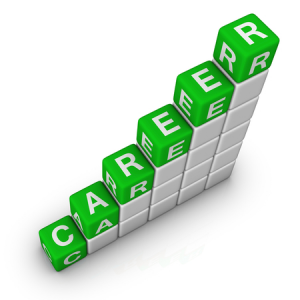 We are looking for dynamic professionals to join our growing family. As the leading providers of registration, compliance and strategic services to registered investment advisors ("RIAs"), we seek those professionals that thrive in an entrepreneurial environment. Unlike traditional compliance consulting firms, AdvisorAssist seeks to achieve an effective "return on compliance" through continuous improvement, knowledge sharing and technology innovation coupled with our regulatory support.
If you are an results-oriented professional with an entrepreneurial spirit, we would like to hear from you.
Please review open positions below or email your resume to careers@advisorassist.com.
We are an entrepreneurial firm that is dedicated to elevating the financial services industry. We seek team members that share our passion in supporting world-class advisory firms from start-ups to tenured practices.
Innovation and enhancements are a daily job requirement.
And of course, we try to have fun (as much as a compliance firm can!)
If you are a good match for one of our positions (below), we encourage you to apply. Please review the job requirements and complete the online form.
Compliance Consultant
Compliance Consultant
A Compliance Consultant at AdvisorAssist is an advocate for entrepreneurship that thrives on change. As a strategist, mentor and project manager for AdvisorAssist's Registered Investment Advisor ("RIA") clients, the Compliance Consultant shall bring his or her expertise in compliance, operations, technology and business to a number of RIA clients.
A successful candidate is not only a self-starter, but a business leader that can handle any situation. The Compliance Consultant will guide AdvisorAssist clients through a "year in compliance" and help position our clients for risk-managed growth.
Location:
Marshfield, MA (South of Boston, MA). This is an on-site position. Travel is not required.
Position Requirements:
The Compliance Consultant shall serve as a primary relationship manager with AdvisorAssist's RIA compliance clients. The Compliance Consultant will have both assigned relationships and support overall firm clients. Following are the expectations of this position:
Process.  Work directly with a number of compliance clients to guide the firms through a "year in compliance".
Design.  Implement customized RIA compliance programs and tools to assist clients with meeting state and federal regulatory requirements.
Research.  Investigating and communicating state and federal rules and regulations (and the implications) to clients and developing internal tools, guides and content.
Collaboration.  Corresponding with regulators to resolve regulatory issues or research and interpret regulatory rules.
Examinations.  Supporting RIA clients with regulatory examinations.
Communications.  Conducting (scheduled and ad-hoc) compliance calls and online meetings with clients, many of whom are executives of their company, to deliver guidance and advice with respect to regulatory requirements and best practices.
Service.  Responding to inbound compliance tasks, including, but not limited to advertising reviews, updates to regulatory forms, researching securities laws, and communicating regulatory requirements.
Creating Value.  Using creative thinking to brainstorm ideas, workflows and risk management techniques that add value to our clients.
Tech Evangelist.  We are a highly technical firm and don't apologize for it! We leverage technology to a high degree to provide more time for thoughtful analysis and to help mitigate risks. The Compliance Consultant will be expected to embrace and enhance our tools and technologies.
Prioritization.  Planning and organizing priorities while maintaining highest level of service to clients is a core requirement. The Compliance Consultant will be expected to manage multiple priorities and projects with a focus on deadlines and service level agreements.
Content.  Producing and delivering externally-focused compliance content (e.g. webinars, research notes, white papers).
Education.  Staying on top of changes to the regulatory landscape and impact to our clients and AdvisorAssist.
Organizer.  Maintaining AdvisorAssist records (calendars, project workflows and status updates), accounting records and time reporting
Other.  Performing other duties as assigned.
Are you a fit?
A successful candidate will also possess proficiency and experience in the following areas.
Knowledge of the investment management industry and related securities laws, especially the Investment Adviser's Act of 1940 and a desire to remain current.
Proven relationship management and project management skills with a client-focused attitude.
Natural problem solving skills.
Highly proficient in technology and willingness to contribute to the firm's continuous enhancements.
The ability to work effectively as part of a team.
Time management and organization skills.
Strong attention to detail. This position includes a high level of review and analysis.
Strong written and oral communication skills that exhibit professionalism, collaboration and analysis.
Work Experience and Education:
At least 3 years of relevant work experience, including consulting, RIA compliance, back office operations or other financial services experience.
Bachelor's degree, preferably in a related field with academic success.